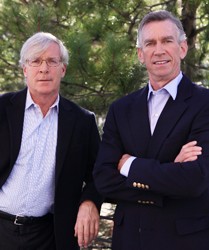 We have built our company on a core commitment — to obtain maximize value and optimal terms for our clients' businesses or assets. By keeping abreast of telecom industry transactions and trends, we can provide a current and accurate valuation that will enable owners to set viable expectations.
Throughout every stage of our working relationship with a client, Mazer Telecom Advisors devotes the personal attention and detailed focus needed to ensure a successful outcome. We know how important it is to understand not only the financial value of a telecom property being marketed, but also the client's additional goals — if any — for the specific transaction.
We work with both sellers and buyers of telecom properties as a trusted business partner. We've established a reputation based on integrity, thoroughness and personal involvement throughout every stage of our business relationship.
We encourage you to ask for references! As a result of our commitment and diligence over the years, we have many former clients who will offer positive recommendations.